About Us
We like to make it NATURAL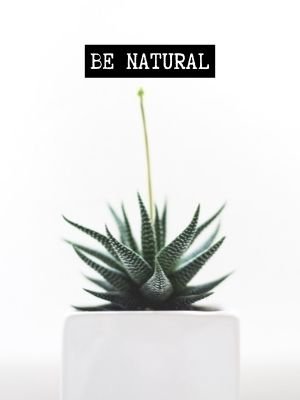 Step into the world of DPAARA (DPAARA Overseas Private Limited), the pulsating core of Khurja Ceramic, where tradition meets innovation. DPAARA is more than just a brand; it's your gateway to the world of finest Indian handmade handicrafts, curated meticulously to reflect our rich cultural heritage and artisanal prowess.
Initiated as Khurja Ceramic in 2020, we've always envisioned our journey as a medium to showcase the unique craftsmanship of Khurja's artisans on a global stage. Today, we stand proudly as DPAARA, having metamorphosed into a brand that resonates with trust, authenticity, and superior quality, transcending geographical boundaries to bring Indian artisanal excellence to the world.
The driving force behind DPAARA is our founder, Avinash Singh. A native son of Khurja, Avinash carries an unwavering passion for local art and a robust expertise in marketing and international business. With his astute leadership and commitment to excellence, DPAARA is more than an online store; it's a global platform empowering local artisans, and a conduit connecting meticulous manufacturers to discerning customers.
Under Avinash's stewardship, DPAARA consistently upholds the highest standards of quality, sourcing authentic handmade pieces directly from the artisans. Every product we deliver not only embodies the rich traditions and artistry of Khurja but also vibrates with modern design aesthetics. With DPAARA, you're not just buying a product; you're owning a piece of art that encapsulates centuries of tradition and the spirit of modern India.
Our goal is to provide the largest range of responsibly wholesale goods in all categories of consumer ceramics ware such as ceramic planter pot, flower vase, ceramic tea & mug set, diffusers, ceramic bowl and plates.
Our Vision
---
At DPAARA, our vision extends beyond business. We strive to deliver outstanding ceramic and handicraft products to every corner of the world, blending affordability with uncompromising quality. We value innovation, constantly evolving our skills and craftsmanship to keep up with the ever-changing market trends.
Our Mission
---
Our mission is to transform expectations, leading the pack as India's foremost ceramics wholesaler. DPAARA doesn't just represent modern skills and craftsmanship. Each piece we curate is an eco-friendly artifact that harmoniously combines the aesthetics of contemporary design with the rich culture of ancient times.
Choose DPAARA, a proud banner of Khurja Ceramic, for your next quest for unique, high-quality ceramics and handicrafts at competitive prices. With us, you support local artisans and small businesses, bringing a piece of Indian cultural heritage into your life. Welcome to DPAARA – where tradition meets innovation, and quality finds affordability.
DPAARA prides itself on the quality and intricacy of its products. Each piece is handmade and crafted by experienced local artisans who have been hand-picked for their commitment to excellence in craftsmanship.
We are proud of our work in ceramic, and we know you will be too. We have mastered the art form to create some beautiful pieces that can last for generations. All while being environmentally friendly without harming Mother Earthian's good reputation.
DPAARA is a company that strives to maintain long-lasting relationships with its customers. By establishing trust, they are able to provide quality products at affordable prices for all types of people in the community and around the world.
What We Do!
Khurja Ceramic's beautiful ceramic pots and planters are made from high-quality materials to ensure their durability. The entire process begins with the use of color pigments, which give each piece its unique hue before being glazed over for added shine!