About Us
We like to make it NATURAL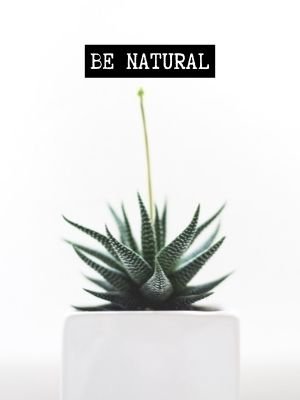 KHURJA CERAMIC is a leading wholesale supplier & exporter of ceramic ware pottery such as ceramic pots & planters & aroma oil burners, crockery, etc. We have our own creative team of designers who create the most beautiful and alluring designs.
The Company offers a wide range of products, including products that include ceramic pots, planters, vases, urns, bowls, plates, crockery, and more. Khurja Ceramic products are widely appreciated for their excellent finish, intricate designs, and long-lasting durability.
We use high-quality clay and other raw materials to ensure that our products meet the highest standards of quality. Khurja Ceramic products are exported to various countries around the world and are widely acclaimed by our clients. If you are looking for high-quality ceramics at competitive prices, then Khurja Ceramic is the right choice for you!
Our goal is to provide the largest range of responsibly wholesale goods in all categories of consumer ceramics ware such as ceramic planter pot, flower vase, ceramic tea & mug set, diffusers, ceramic bowl and plates.
Our Vision
---
The vision is to deliver quality ceramic products to the seekers in every nuke and corner of the planet. We believe in staying up to date with the skills and craftsmanship that ensures the finest quality of ceramic products. Keeping this in mind, we never compromise on the quality and also enable affordability for buyers of varying budget.
Our Mission
---
We are amongst the leading players of ceramics wholesaler in India and Worldwide. Transforming our customer's expectation into reality is our sole motto. Our Ceramics represent modern skills and craftsmanship that are not only aesthetically pleasing and eco-friendly but also resonate with the rich culture of the ancient times.
KHURJA CERAMIC prides itself on the quality and intricacy of its products. Each piece is handmade and crafted by experienced local artisans who have been hand-picked for their commitment to excellence in craftsmanship.
We are proud of our work in ceramic, and we know you will be too. We have mastered the art form to create some beautiful pieces that can last for generations. All while being environmentally friendly without harming Mother Earthian's good reputation.
KHURJA CERAMIC is a company that strives to maintain long-lasting relationships with its customers. By establishing trust, they are able to provide quality products at affordable prices for all types of people in the community and around the world.
Avinash Singh
OWNER
–

 Khurja Ceramic
KHURJA CERAMIC is committed to providing our customers with the highest quality products and services. We are constantly innovating and expanding our product line to meet the needs of our customers. Khurja Ceramic is proud to be the go-to source for all your ceramic ware needs.
Nitesh Sharma
Technical Management
Noman
Search Engine Optimization
What we do for you
Khurja Ceramic's beautiful ceramic pots and planters are made from high-quality materials to ensure their durability. The entire process begins with the use of color pigments, which give each piece its unique hue before being glazed over for added shine!